Home Town Disposal
Home Town Disposal, LLC
3849 New Getwell Road
Memphis, TN 38118
If you would like to contact us, please call 901-794-9096 or go online to make payments here: Home Town Disposal online Payments.
-Office hours have changed. We will now be open Monday through Thursday 8 am to 4pm Central time and Friday, 8 am to 3:30 pm Central time.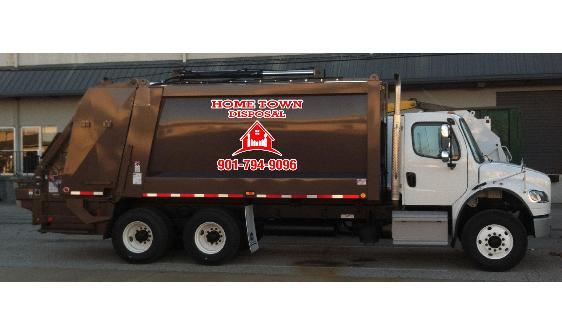 With over 30 years of experience in the solid waste disposal business, locally owned Home Town Disposal can handle your specific waste disposal needs. We service residential and small business accounts with once per week service in the Memphis, Shelby and Fayette county areas. We are specialists in residential and small business waste collection.
Special Pickups are Available.
Copyright 2015 Home Town Disposal, LLC
4225 Getwell Rd
Memphis, TN 38118
(901) 794-9096